San Miguel de Allende, Mexico ॐ Oct 27-Nov 2, 2019
Diwali + Dia de Los Muertos
! includes lodging !
Early bird pricing - must pay deposit by 6/30, in full by 8/1 ($750 shared / $950 single)
$1100 single occupancy ($400 deposit by Aug 15, remainder by Sep 30).
$900 shared double occupancy ($400 deposit by Aug 15, remainder by Sep 30).
early bird remainder due by Aug 1
Those who pay in full first will have first choice of rooms. Need a roommate? We can find you one.
Price includes 8 nights lodging, 20-25 hours of studio class time at Santosha San Miguel, 2 suppers, supplies and services for rituals, hot springs admission and guided city tour.
Transportation notes below.
Interested but have concerns / questions? Email Deanna here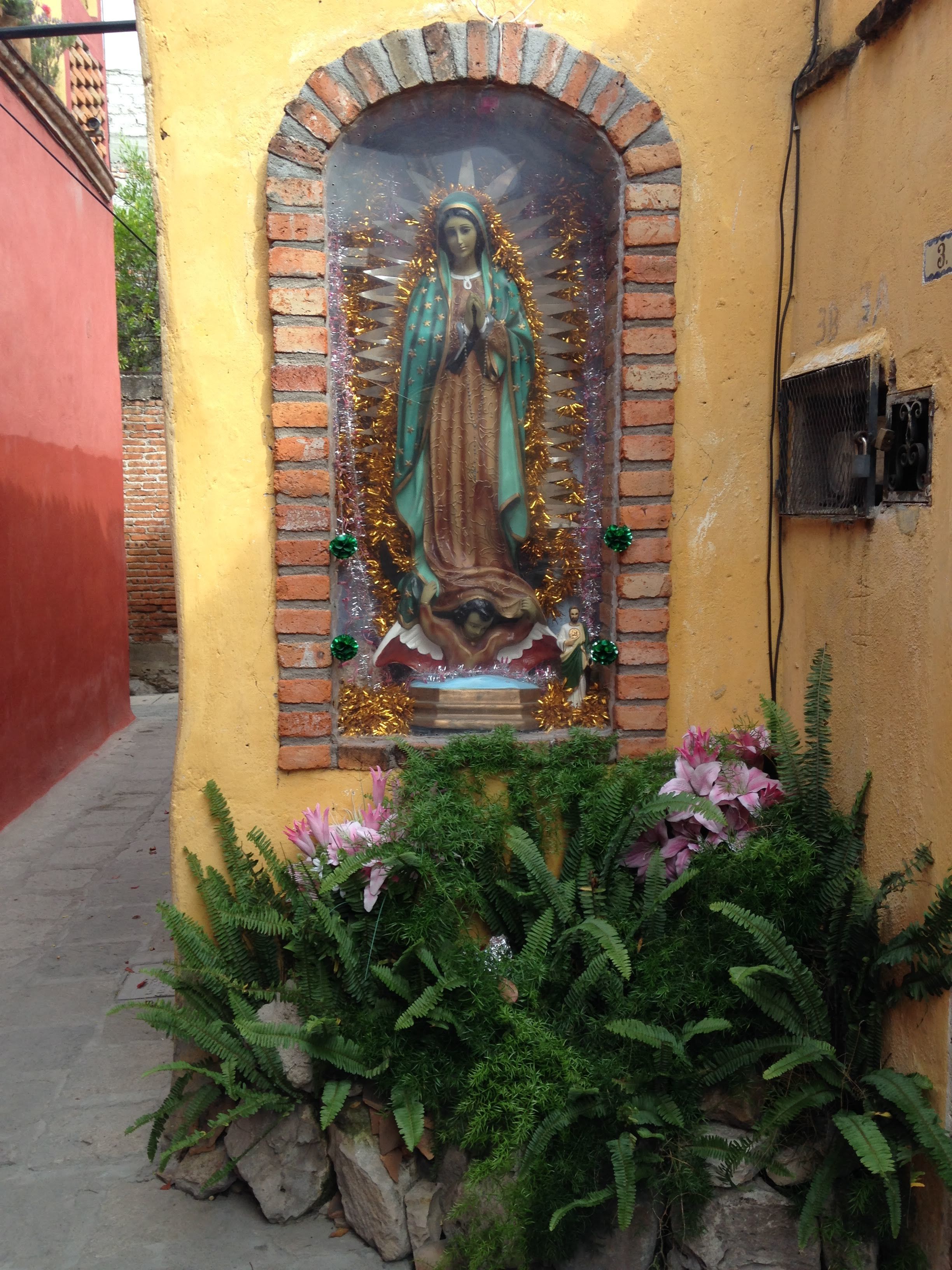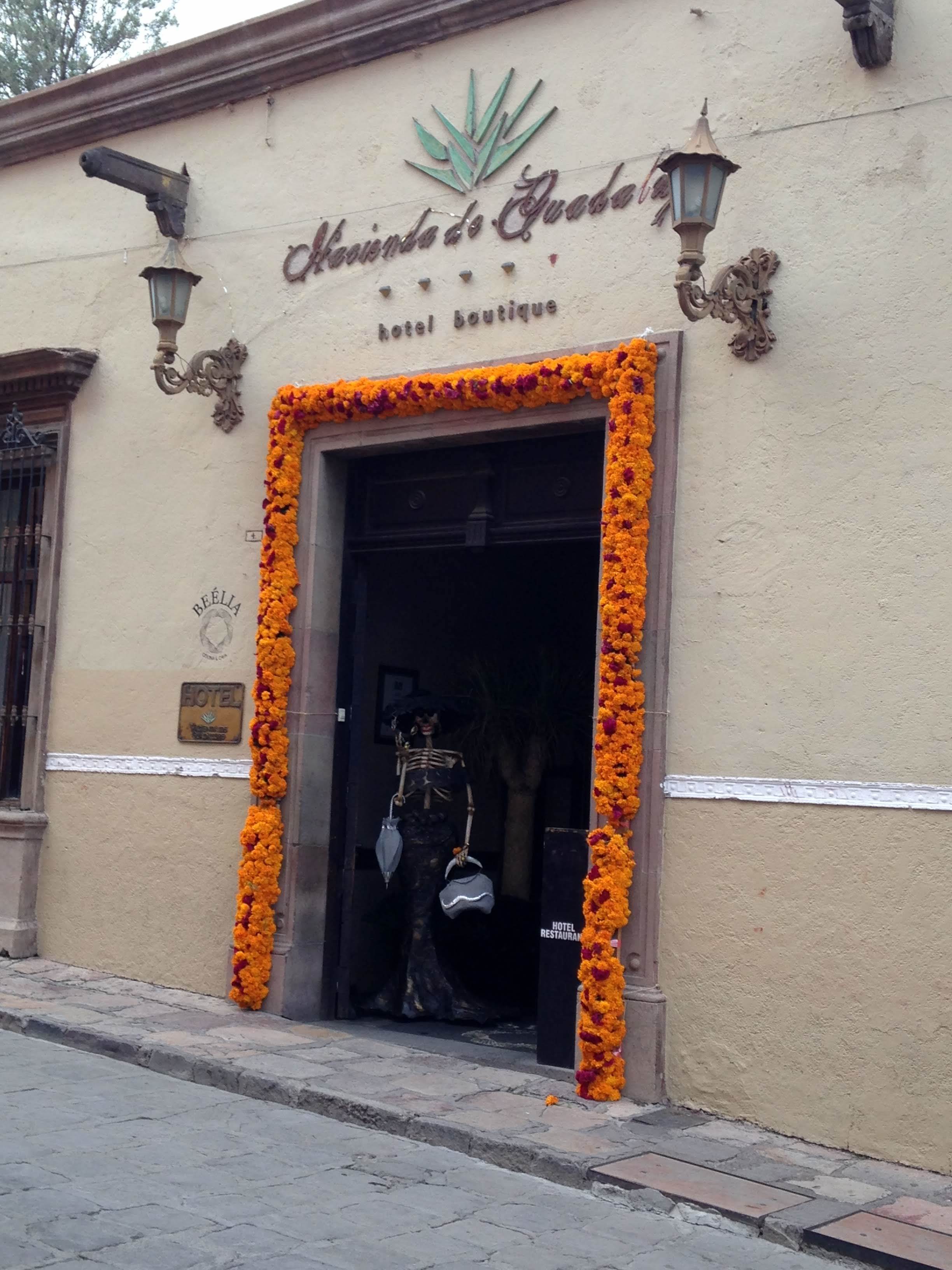 7 days
20-25 hours studio time Yoga + Chanting + Meditation + Festival of Lights + Honoring Deceased
Dia de Los Muertos celebration activities (honoring deceased)
Diwali celebration activities (festival of lights)
Price includes: Lodging, tuition, events, some food (transport is separate - ask for help if needed)
San Miguel de Allende is a stunning small colonial city located 4 hours northwest of the capital in the rolling hills of central Mexico. Once a prominent market town and the birthplace of Mexico's independence from Spain, it fell into decline and became a near ghost-town in the late 1800s. What remained became frozen in time, and it was declared a "historic and protected town" by the Mexican government in 1926. Gradually re-discovered by writers & artists, the city's historic cobblestone streets and adobe walled-buildings are now brimming with shops, cafes, & art galleries, and the city regularly finds itself atop "world's best" lists.
Daily Retreat Schedule (all optional if you choose more retreat time)
Sun Oct 27 - Divali - 5p-9p including supper

M-Th Oct 28-30 yoga + chanting 5p

Fr Nov 1 - 5-9p yoga, chanting, group supper at studio

Sat Nov 2 - 12 noon - all day and night - building your ofrenda, offerings to your passed loved ones at the studio
San Miguel de Allende in 60 seconds
http://www.refinery29.com/san-miguel-de-allende-travel-diary
The studio for the retreat, Float Sano, is located in the historic center of San Miguel at Hernandez Macias 12. The studio is newly built with floor to ceiling windows and an adjoining roof terrace, and houses a spa with float pods, infrared sauna, and massage space below.
TRANSPORTATION OPTIONS
1) Fly to Mexico City (MEX) + 4 hour bus ride to San Miguel de Allende. This is usually the cheapest option - average plane ticket is $350 RT from IND. First class busses in Mexico are well-equipped with toilets, spacious reclining seats, and individual movie screens. Bus ticket is around $25 and the 2 main services from Mexico City (Ciudad Mexico) to San Miguel are here - note sometimes they stop in Queretaro on the way. Note prices on Mexico websites are in pesos:
Primera Plus bus line from Ciudad Mexico Terminal Norte
ETN bus from Ciudad Mexico Terminal Norte
2) Fly to Queretaro (QRO) or Leon (BJX) + 1 1/2 hour shared shuttle to San Miguel de Allende. These are both smaller airports, in opposite directions but the same travel time to San Miguel. Plane tickets currently around $500 RT from IND, can range from $400 - $700. Shared shuttles are easily arranged to/from either airport for around $29.
LODGING OPTIONS - if not staying with us
As a popular tourist destination, San Miguel de Allende abounds with lodging options. Our retreat location is in the historic center of San Miguel. Some nearby options include:
1) La Catrina Hostel (~$20/night)
This hostel is located in the historic center, 3 blocks from the studio. TripAdvisor 4+ stars
http://www.lacatrinahostel.com/
2) Hotel Monteverde Best Inn (~$50/night)
This hotel is located in the historic center, 1 block from the studio. TripAdvisor 3+ stars
http://hotelmonteverde.com.mx/
3) Case Nare (~$100/night)
This hotel is located in the historic center, 2 doors from the studio. TripAdvisor 5 stars
(Formerly known as Casa Arbol)
http://preview.tinyurl.com/y9ml8hzx
NEARBY OPTIONAL ACTIVITIES
Hot springs
http://www.sanmiguelgringo.com/tour/hot-springs/
Pyramids visit
http://albertcoffeetours.com/canada-de-la-virgen/
Horseback riding tour to organic farm + gourmet meal
http://viaorganica.org/cabalgatas/
Mountain bike tours
Cooking classes
http://www.elpetitfour.com/classes.html
VISA
Visit the "Americans Traveling Abroad" page of the U.S. State Department website to see if the country you're visiting requires a visa. There, you'll view the specific "entry requirements" for that nation.
Typical visas range in cost from $50 to $200.
While a travel visa may not be required, many countries have specific travel requirements beyond the bullet points provided above that you must meet in order to enter your destination country.
VACCINATIONS
Vaccinations for travel is a personal choice. Feel free to consult with your medical professional.
The CDC divides travel vaccinations into three categories: routine, recommended, and required. The only vaccine classified as "required" by International Health Regulations is the yellow fever vaccination for travel to certain countries in sub-Saharan Africa and tropical South America.